Kurtka Puez Shell to wytrzymała 3-warstwowa kurtka wykonana z wiatroszczelnego, wodoodpornego i oddychającego Powertex Extreme.
Wyposażona w dwukierunkowy wodoodporny zamek błyskawiczny, łatwo dostępną kieszeń na piersi, długi suwak na rękawie, wentylację, zgrzewane szwy i przyjazny dla środowiska wykończenie DWR (Durable Water Resistant). Jego trwała i odporna na ścieranie zewnętrzna powierzchnia jest odporna na nieprzewidywalne warunki górskie. Ponadto wnętrze kurtki ma miękką, szczotkowaną teksturę, co zapewnia dodatkową wydajność i wygodę.
Wykończenie wodoodporne, wszystkie szwy zgrzewane
Zintegrowany z kapturem wysoki kołnierz z zapięciem przy brodzie dla maksymalnego komfortu i oddychalności
Dopasowany ocieplany kaptur z tylną regulacją
Wodoodporny zamek główny
Dwukierunkowy, wodoodporny zamek główny
Praktyczna, łatwo dostępna kieszeń piersiowa z wodoodpornym zamkiem
Ręcznie zapinane kieszenie zamykane patką
Zamki wentylacyjne na rękawach
Ergonomicznie wyprofilowane rękawy
Regulowane rękawy Velcro
Elastyczna, jednoręczna regulacja dołu
Mniejsza zawartość dla czystego wykończenia
Główny materiał:
POWERTEX EXTREME 3L 10k/10k NYLON RIPSTOP BRUSH ECO 125 (100%PA)
POWERTEX
Wykończenie:
DURABLE WATER REPELLENT – PFC FREE
POWERTEX EXTREME 3L 10k/10k NYLON RIPSTOP BRUSH ECO 125 (100%PA)
POWERTEXMore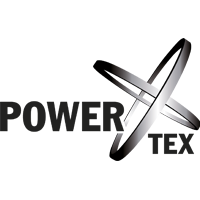 POWERTEX is our proprietary breathable, waterproof and windproof shell fabric with a water-repellent finish.
POWERTEX is developed to provide the right combination of performance,
weight, durability and comfort. It has a waterproof polyurethane-based
membrane. During aerobic activities the breathable membrane transports
vapour to the outside, reducing internal condensation and maintaining a
comfortable wear climate.
Our POWERTEX fabrics are available in 2, 2.5, AND 3-LAYER constructions
to cover a range of different performance levels.

BENEFITS:
- waterproof
- windproof
- breathable
- durable
- abrasion-resistant
- lightweight
- packable
- excellent value for money