Multifunkcjonalna chusta Icono Headband, wykonana z lekkiego materiału szybkoschnącego – Dry' T On®.
Salewa Icono Headband to uniwersalna chusta kominowa, zapewniająca dodatkową osłonę dla szyi bądź głowy. Lekki materiał szybkoschnący z jakiego została wykonana sprawdzi się w szczególności podczas aktywnego wykorzystania.
Nieważne czy chodzisz po górach, biegasz bądź jeździsz na rowerze. Chustę Salewa można używać na nieskończoną ilość sposobów – jako opaska, szalik, chusta osłaniająca twarz, do związania włosów. Sam zadecyduj do czego chcesz ją wykorzystać.
Lekki materiał szybkoschnący Dry'T On®;
Szybkoschnące właściwości regulujące termikę ciała – całość świetnie zbiera i odparowuje nadmiar wilgoci;
Rozciągliwy materiał;
Dopasowanie: uniwersalne;
Użyte materiały: Dry'T On®;
Dry'ton DOUBLE JERSEY MELANGE/MESH 195 (75%PL 25%CO)
DRY'TONMore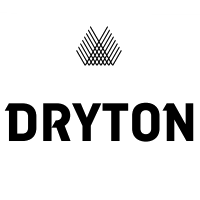 DRY'TON is SALEWA's proprietary, easy-care, durable and resistant synthetic
fabric with a natural feel.

DRY'TON is extremely functional. It is designed to transport moisture rapidly
away from the body to evaporate efficiently. Moisture on the skin is
quickly removed. This protects the wearer from overheating during physical
activity and from overchilling during rest breaks or once activity has
ceased. It is available in a range of different fibres, blends and constructions,
including with UV protection. We use it to make base layers, mid
layers and pants, shorts and linings among other things.

BENEFITS:
- breathable
- easy-care
- lightweight and comfortable
- durable
- natural feel
- extremely functional moisture management properties
- quick drying
- many versions bluesign® certified
- high UV protection options available