The Pedroc Baselayer to warstwa techniczna do intensywnych sportów górskich i szybkich wędrówek. lekka, odprowadzająca wilgoć i wysoce oddychająca.
Wykonana z POLARTEC® POWER GRID ™, struktura tkaniny zwiększa zarówno zarządzanie wilgocią, jak i oddychalność, pochłaniając i rozpraszając parę wilgoci dla szybszego parowania, zapewniając suchość i wygodę nawet podczas silnego wysiłku.
Wstawka dla swobody ruchów
Wygodny krój dzięki płaskim szwom
POLARTEC® POWER GRID™ NEXT TO SKIN 119 BS (91%PL 9%EA)
POLARTEC® POWER GRIDMore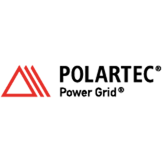 Enhanced lightweight, moisture wicking, next-to skin base layer fabrics. POLARTEC® Power Grid™fabrics are highly breathable, and make ideal base layers for all sports, either as base layers or technical mid layers.
POLARTEC® Power Grid™ fabrics are designed to keep your skin dry when you sweat. All fabrics in the series feature a bi-component knit construction that uses different yarns on either side of the fabric. This creates two different surfaces: one that is optimized to move moisture away from the skin, the other to dry quickly. Superior moisture management plus the patented Power Grid™ construction ensures that athletes get the most bang from their caloric buck. These fabrics weigh less, take up less pack space, and deliver more insulation and breathability than most fabrics in their class.
Grid construction:
The raised fabric pillars on the inside create touch points for moisture pick up off the skin. The open air channels between those pillars ensure that the fabric delivers the highest levels of breathability, compressibility, and the highest warmth per fabric weight. POLARTEC® Power Grid™ fabrics deliver performance in the cleanest way possible, by leaving out what you don't need.
BENEFITS:
- superior wicking action
- grid channels reduce weight & increase warmth
- quick drying
- highly breathable
- lightweight
- easy-care
LIGHTWEIGHT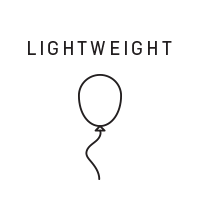 breathable