Salewa MS Vultur EVO GTX 61334-0916
Hybrid, crampon-compatible and stiff men's mountaineering boots with durable Perwanger suede upper and waterproof, breathable GORE-TEX® lining for optimal climate comfort
Salewa MS Vultur EVO GTX 61334-0916
Hybrid, crampon-compatible and stiff men's mountaineering boots with durable Perwanger suede upper and waterproof, breathable GORE-TEX® lining for optimal climate comfort.
The Vultur Evo is an extremely durable mountain shoe with a Perwanger suede upper, a sturdy TPU toe and a protective edge all around. The permanently waterproof and breathable GORE-TEX® Performance Comfort lining provides insulation and climate control in a variety of weather conditions. The rigid sockliner made of carbon mixed fiberglass ensures compatibility with hybrid crampons and is perfect for mountaineering, mixed trails and glacier crossing. Thanks to the flexible shaft tip and ergonomic two-tier midsole, you will feel comfortable while walking, better cushioning and greater durability than conventional designs. Underfoot, the stable Vibram® WTC outsole provides good grip thanks to the dynamic profile, while the climbing zone in the toe area allows precise footwork. Our patented SALEWA® 3F system connects the instep area with the sole and heel for flexibility, a firm hold and a secure fit. With the 3D lacing system you can precisely align the forefoot and midfoot with the foot for greater comfort and precision. Multi-layer MFF + sockliner with two interchangeable layers allows you to adjust the fit (or wear thicker socks). Flexible collar provides greater mobility at the back of the ankle and comfort when going down.
3D-LACINGMore

3D Lacing divides the lacing system into two individually adjustable sections (forefoot and
midfoot). This allows you to fine tune the fit for your customized balance of comfort and
performance.
3FMore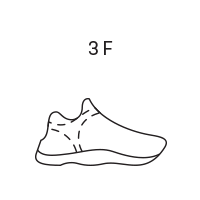 The trademark SALEWA 3F System connects the instep area of the shoe with the sole and heel; ensuring flexibility, support and the correct fit where it's needed.
CLIMBING LACINGMore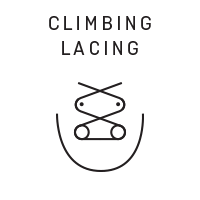 Climbing Lacing offers accurate adjustment in the toe-area of your shoe, giving you more support
and performance when tackling technical terrain.
MFF+More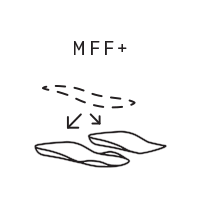 The innovative multi-layer MFF+ allows for more customization on the forefoot by using two interchangeable layers to accommodate a greater range of foot shapes and sizes.
OVERLAP CLOSINGMore

Overlap Tongue Construction provides perfect wrapping and superior comfort in the arch area.
BILIGHT MIDSOLE

FLEX COLLARMore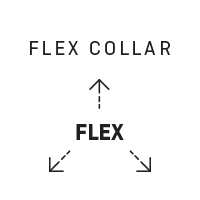 The FLEX COLLAR increases the ankle's rear range of motion and comfort during descents, thanks to a curved shape that follows the plantar flexion of the ankle.
EXTERNAL TOE CAPMore

Increases comfort on the long run by keeping its shape and properties substantially unchanged
in comparison to the traditional internal reinforcements in the toe box.
Vibram® WTC

Gore-Tex


| Size | US | UK | EUR | Długość wkładki (CM) |
| --- | --- | --- | --- | --- |
| EU 41 | 8.5 | 7.5 | 41 | 26.5 cm |
| EU 42 | 9 | 8 | 42 | 27 cm |
| UK 8.5 | 10 | 9 | 43 | 28 cm |
| EU 44 | 10.5 | 9.5 | 44 | 28.5 cm |
| EU 45 | 11.5 | 10.5 | 45 | 29.5 cm |
| EU 46 | 12 | 11 | 46 | 30 cm |
| EU 42,5 | | | | |
| EU 44,5 | | | | |