Trekking shoes WS Alpenviolet K 61365-0971
A women's fast-paced, versatile and athletic low-cut hiking shoe with a knitted upper and an integrated ankle gaiter.
The Alpenviolet Knit is a stylish, streamlined, low-cut hiking shoe for alpine trekking in mixed mountain terrain. Designed specifically according to female ergonomics and biomechanics, its knitted upper is made of a single piece of fabric with no seams and using different thickness to give it structure. It offers a comfortable, welcoming fit that follows the shape of the female foot. At the ankle, the integrated gaiter keeps out trail debris. Its lightweight design means less weight on your feet, so it's less effort to hike in. To cope with technical mountain terrain, it's equipped with a Pomoca outsole designed to support the natural rolling movement of the foot. Made from high-traction rubber compound, it provides good support and secure grip on steep and varied ground, both on ascents and descents. In addition, the Alpenviolet features the Salewa 3F System for flexibility, heel support and a precise blister-free fit, climbing lacing for greater precision on technical terrain and a cushioning, breathable OrthoLite footbed for cooler, drier feet. The stylish choice for fastpacking and athletic hiking in alpine terrain and everyday use.
Features:
Heel stabilizer
rubber toe cup
Anti-debries stretch gaiter
Pomoca outsole
ORTHOLITE FOOTBED
Climbing Lacing
3F System
3FMore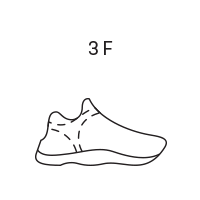 The trademark SALEWA 3F System connects the instep area of the shoe with the sole and heel; ensuring flexibility, support and the correct fit where it's needed.
CLIMBING LACINGMore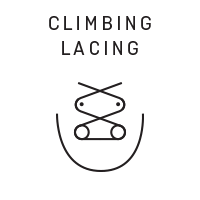 Climbing Lacing offers accurate adjustment in the toe-area of your shoe, giving you more support
and performance when tackling technical terrain.
OrtholiteMore

Ortholite® - a special insole with antifungal and antibacterial properties adapts to the foot and provides good ventilation. The polyurethane contained in it provides flexibility. It helps to wick away moisture and absorb unpleasant odors.
POMOCA Swiss MadeMore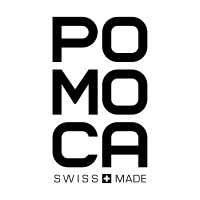 POMOCA provides high-performance grip on both
dry and wet surfaces.
ANTI-DEBRIES STRETCH GAITERMore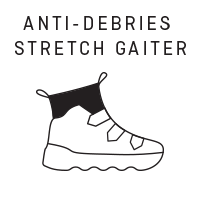 Designed to prevent debris, stones and gravel from
getting into your shoe.
RUBBER TOE CUP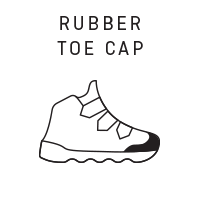 Heel StabilizerMore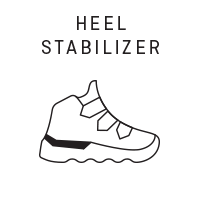 Heel stabilization technology for better support of the back of the foot.