Salewa WS Wildfire Edge GTX 61376-3838
A women's waterproof and breathable GORE-TEX® tech approach shoe with Switchfit adjustment that adapts the fit from hiking mode to climbing mode.
Salewa WS Wildfire Edge GTX 61376-3838
A women's waterproof and breathable GORE-TEX® tech approach shoe with Switchfit adjustment that adapts the fit from hiking mode to climbing mode.
Hike-to-climb adaptability
Looking for a lightweight, versatile hiking shoe that you can approach and climb in on exposed, technical terrain? Look no further. The Wildfire Edge is a nimble tech approach shoe that switches quickly and easily from hiking mode to climbing mode. Designed together with and tested extensively by professional climbers and mountain guides in the Dolomites, the Salewa Switchfit system is as simple as it is smart. By lacing and tensioning the additional eyelet, you pull your foot forward similar to a climbing shoe. The result: better edging and smearing and increased security on technical terrain. To convert back to hiking mode, simply loosen the laces for a roomy toebox and hiking comfort.
GORE-TEX® Extended Comfort
Inside the highly abrasion-resistant suede leather and microfibre upper, the waterproof and breathable GORE-TEX® Extended Comfort liner provides maximum comfort for a wide variety of climate ranges. It keeps your feet dry in wet weather, but still allows moisture vapour to escape when you are working hard.

Climbing precision
To further enhance climbing precision, the Wildfire Edge's insole incorporates an additional stiff Edging Plate in the insole right under the forefoot for extra, directional stiffness, while the rest of the insole remains flexible to ensure good comfort and a natural rolling motion.
Sticky rubber
The Pomoca Speed MTN sole is made of sticky rubber for extra grip and friction on smooth rock and slabs. The outsole design offers a balance of grip and traction and has a special lug profile that has been proven on mud and soft terrain. It provides effective grip in both wet and dry conditions.
Alpine Fit
For enhanced torsional stability, the Exa shell protects and wraps the foot preventing internal foot slipping. The 3F System wraps the foot to guarantee a good fit and provide support whilst still allowing flexibility. Climbing Lacing provides an adjustable fit right down to the toe. The high-quality Multi Fit Footbed Plus (MFF+) has interchangeable sections so you can fine-tune it to the shape of your foot. This shoe is made with our trademark Alpine Fit and 100% blister free guarantee.
A specialist, adaptable shoe for moving freely in complex, technical and exposed terrain.
3FMore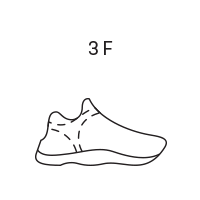 The trademark SALEWA 3F System connects the instep area of the shoe with the sole and heel; ensuring flexibility, support and the correct fit where it's needed.
CLIMBING LACINGMore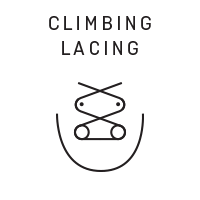 Climbing Lacing offers accurate adjustment in the toe-area of your shoe, giving you more support
and performance when tackling technical terrain.
MFF+More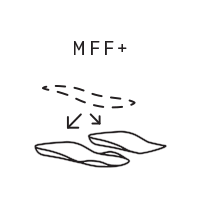 The innovative multi-layer MFF+ allows for more customization on the forefoot by using two interchangeable layers to accommodate a greater range of foot shapes and sizes.
EXA SHELLMore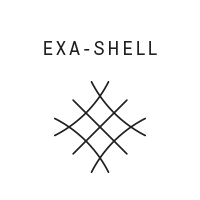 The EXA Shell grid structure wraps around your upper foot, providing you with a precise fit and perfect frontfoot balance. The shell also minimizes abrasion of the upper material.
ANTI-ROCK HEEL CUPMore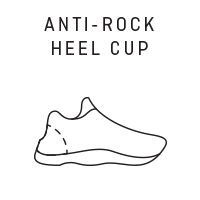 Stability and durable protection on even the toughest trails.
STRETCH GAITER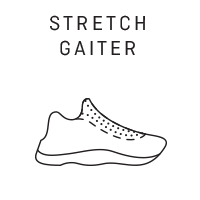 SWITCHFIT ADJUSTMENT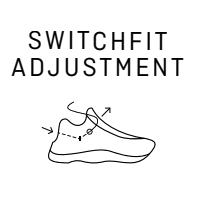 EDGING PLATEMore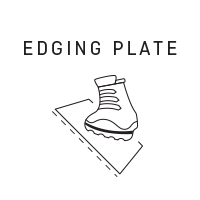 This special insole plate provides greater stiffness under
the toes without affecting flexibility in the rest of the
shoe. For greater climbing precision, but still with full
walking comfort.
POMOCA SPEED MTNMore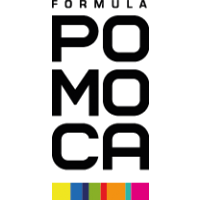 The Speed MTN sole is characterized by a balanced ratio between grip and
traction. Grip is given by the new POMOCA Butylic compound, performing
at high level both on dry and wet hard surfaces. On the other side on mud
and soft terrain traction is guaranteed by the special lug profile.
A sole for fast mountain approaches or traversing with constant grip.
Gore-Tex


| Size | US | UK | Długość wkładki (CM) |
| --- | --- | --- | --- |
| EU 35 | 5 | 3 | 22 cm |
| EU 36 | 5.5 | 3.5 | 22.5 cm |
| EU 37 | 6.5 | 4.5 | 23.5 cm |
| EU 38 | 7 | 5 | 24 cm |
| EU 39 | 8 | 6 | 25 cm |
| EU 36,5 | | | |