Salewa M Sella Responsive JKT 27878-3961
A men's waterproof, windproof and abrasion-resistant 3L shell for alpine and ski mountaineering with Powertex Responsive.
Salewa M Sella Responsive JKT 27878-3961
A men's waterproof, windproof and abrasion-resistant 3L shell for alpine and ski mountaineering with Powertex Responsive.
Full-bore waterproof protection for big mountain days
When you're skinning backcountry slopes, exploring high ridges and snowy couloirs and mixing it up on big mountain routes, you don't need lots of gear. You just need the right gear. Our 3-layer Sella Responsive jacket is built to provide full and versatile protection for high-intensity use.
Remarkable shell fabric
Inspired by the iconic Sella Towers in the Dolomites, we think that its innovative and remarkable Powertex Responsive shell fabric sets it apart from the crowd. The 3-layer laminate was designed specifically for use in alpine terrain and for ski mountaineering and is extremely abrasion resistant. It offers impressive functionality in terms of waterproofing (water column: 20,000 mm), windproofing, breathability (MVTR: 20,000 g/m2/24h) and high wear comfort. As part of our commitment to sustainability, this fabric is completely PFC-free.
Recycling far-infrared radiation (FIR)
On its reverse side, Powertex Responsive is equipped with innovative smart technology. A thermoreactive print containing a unique mix of minerals significantly enhances the fabric's performance. Responsive absorbs far-infrared radiation (FIR) emitted by the body and releases it back into muscle tissue over time, including when you are wearing multiple layers in between. The resulting increased blood flow, greater cellular performance and higher oxygen levels promote better performance and faster recovery, and help you to stay warm longer. Responsive has been scientifically tested by the Polytechnic University of Turin and worn and proven by alpinists. In addition, the print is permanent and will not wear off over time.
Mountain-focused features
The Sella Responsive has a comprehensive mountain-focused features list, including free motion patterning to prevent hem-lift while climbing and ergonomic sleeves and shoulders. The storm hood with one-handed rear adjustment system has a pre-shaped visor and is cut ergonomically to accommodate a helmet. There are welded seams and Velcro-adjust cuffs to keep rain and snow out and deep venting zips that run right down to the bottom of the sleeves to let air in when you need it. Pockets: two front pockets with waterproof zips, large chest pocket for easy access when wearing a harness or carrying a pack and two large stretch inner pockets. With one-handed elastic hem adjustment that's easy to operate when gloved up and a stretch powder skirt with side-fastening snap closure.
All in all, this is a remarkable lightweight, robust, waterproof, windproof and abrasion-resistant 3L alpine shell for those pushing their limit in challenging mountain environments
Free motion patterning ensures no hem-lift while climbing

Ergonomic sleeves and shoulders for a good fit

Storm hood with preshaped visor, ergonomically tailored to a helmet, one-hand rear adjustment system

High collar integrated into hood for maximum protection

Deep side ventilation zip openings from the bottom of the sleeve

Waterproof front zip

2 pockets with waterproof zipper

Chest pocket designed for easy access while climbing or with a backpack

2 large stretch inner pockets

Velcro-adjustable cuffs

One-hand elastic hem adjustment

Stretch powder skirt with side-fastening snap closure (can be fixed to the innerjacket)

Bonded details

Reduced stitching for clean finished look

Laser cut 3D logo

Waterproof finish, all seams welded
POWERTEX RESPONSIVE 20k/20k 3L BI-CHROMATIC ECO DWR 160 (100%PA)
DURABLE WATER REPELLENT - PFC FREE
WATERPROOF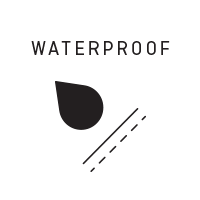 WINDPROOF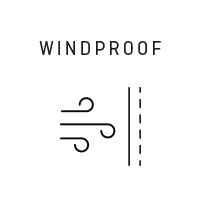 PFC-FREE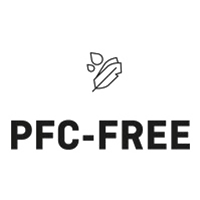 POWERTEXMore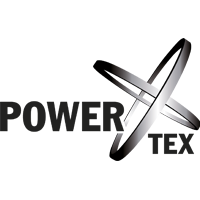 POWERTEX is our proprietary breathable, waterproof and windproof shell fabric with a water-repellent finish.
POWERTEX is developed to provide the right combination of performance,
weight, durability and comfort. It has a waterproof polyurethane-based
membrane. During aerobic activities the breathable membrane transports
vapour to the outside, reducing internal condensation and maintaining a
comfortable wear climate.
Our POWERTEX fabrics are available in 2, 2.5, AND 3-LAYER constructions
to cover a range of different performance levels.

BENEFITS:
- waterproof
- windproof
- breathable
- durable
- abrasion-resistant
- lightweight
- packable
- excellent value for money
| Size | Wzrost w CM | Obwód szyi w cm | Szerokość w barkach (cm) | Obwód klatki piersiowej | Obwód tali (cm) | Obwód bioder (cm) | długość rękawa od środka tyłu (cm) | Długość nogawki (cm) |
| --- | --- | --- | --- | --- | --- | --- | --- | --- |
| S | 173-176 | 40 | 44 | 92-95 | 80-83 | 96-99 | 81 | 103-106 |
| M | 176-179 | 41 | 45.5 | 96-99 | 84-87 | 100-103 | 83 | 105-108 |